Distressed jeans have become more and more popular over the past few seasons. This style is a little tricky to make work in a non-casual setting and isn't always the most slimming style. I recommend trying on different cuts (boyfriend, straight legged, and skinny) to see what works best for your body type. Since I have bigger thighs, I prefer a skinny so that it balances the length of the leg.
To make the outfit work for business casual, I pair with a dressy blouse or sweater to make the look more pulled together. In a casual setting, the jeans are super cute with a simple t shrit.
Here is a round up of some of my favorite styles that won't break the bank:
High Rise Jegging from Target $29.99
These are the jeans that I have. I'm always about a jegging for comfort and they have a nice quality for the price! They are slightly cropped and might be a little short on taller women. Since I consider this style more of a trend piece that I will only wear for a season or two, I try to find a more inexpensive option so that I get my money's worth!
Low Rise Boyfriend Jean, Abercrombie and Fitch $88
I love this boyfriend jean and wish the fit worked for me! The bottom hem would be really cute rolled as a crop for summer. This fit works better for someone with a less-curvy body type since it has such a straight up and down silhouette. At the time of this post, its also on sale for 50% off!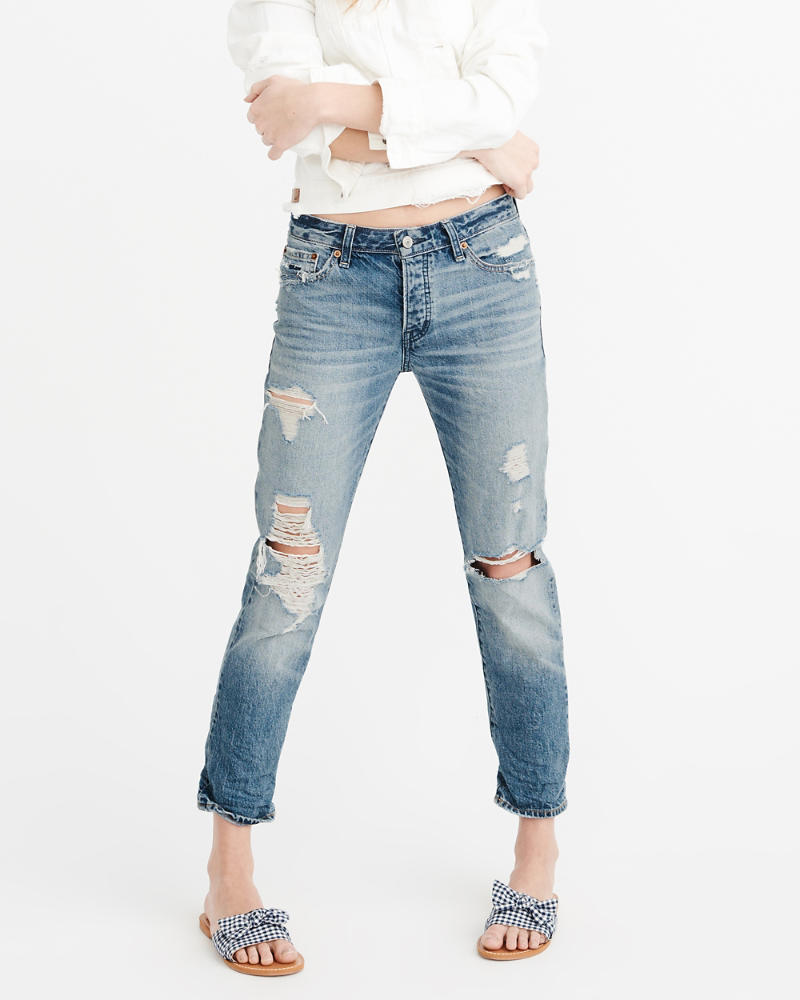 High Rise Toothpick Jean, J. Crew $125.00
I just discovered these while writing this post, and now they are on my want list! I love the J. Crew toothpick fit because its a heavier jean but still has a fair amount of stretch. I also love the minimal holes on these which makes them more office-appropriate. Look how cute the bottom hem is!